SAP FIORI LaunchPad
Welcome back to the third tutorial in this series. In this one, we discuss the SAP FIORI LaunchPad. It is a single source of access for all SAP FIORI Apps configured on an SAP System.
Accessing the SAP FIORI LaunchPad
If you have SAP Netweaver Gateway, use the below URL template to fill in your hostname and port information and use any modern Browser to get your SAP FIORI Launchpad open:
http://<hostname>:<port>/sap/bc/ui5_ui5/ui2/ushell/shells/abap/Fiorilaunchpad.html?sap-client=<client>&sap-language=EN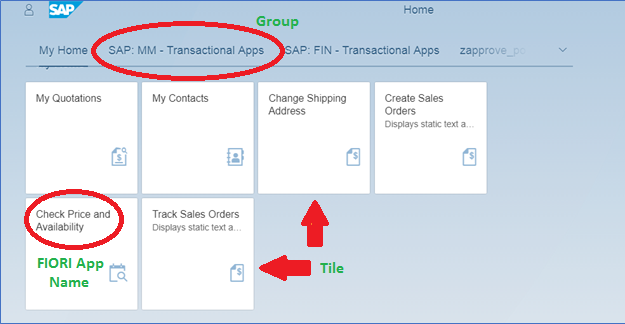 How to check for presence of SAP Netweaver Gateway
Log in into SAP System.
System menu – > status -> Component (yellow button under System Data)
If component SAP_GWFND is present, then you already have SAP Netweaver Gateway

SAP UI5 – How does this tie into the SAP FIORI story?
Click on Any Tile shown above. Here I am taking example of Track Sales Order. You will get below Screen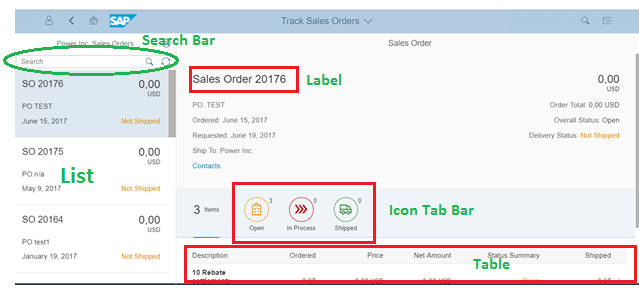 Notice carefully, you have many elements in above screen.
All these are designed using SAPUI5, which primarily includes HTML5, JavaScript, XML, CSS. To design these types of screens you have to write code for each element. You can beautify application using CSS.
So, SAPUI5 is used to design FIORI Apps. As far as Standard FIORI Apps are concerned, SAP has packaged them well, no need to write a single piece of code, just do some configuration steps and you can leverage FIORI. As the number of FIORI Apps are increasing with new releases of S/4 HANA, SAP is capturing all standard business transactions in standard apps to reduce efforts and cost for the customer. But still, if the user has some specific requirement, that can be fulfilled by designing custom apps using SAPUI5.
From here onwards, our discussion will revolve around SAPUI5. We will learn how to code these applications, software/platforms available in the market.
Share this Tutorial with your colleagues on social media to support our website and comment below with questions, your thoughts, and suggestions.