Install SAP UI5 tools on your computer
Welcome back! Today, we learn how to install SAP UI5 tools on our computers so that we can get to our development. There are many options to do UI5 development. 3 of those options are discussed in this tutorial.
We have following platforms to design applications:
SAP UI5 tools: Eclipse 
It is still most prominently used platform to design SAPUI5 Applications. Being free software available in public domain, you can install it according to your hardware specifications. Before you proceed towards coding, you will have to install SAPUI5 Plugin which contains SAPUI5 libraries to be used on the local machine. Follow below steps to install plugins-
1. Goto Help->Install New Software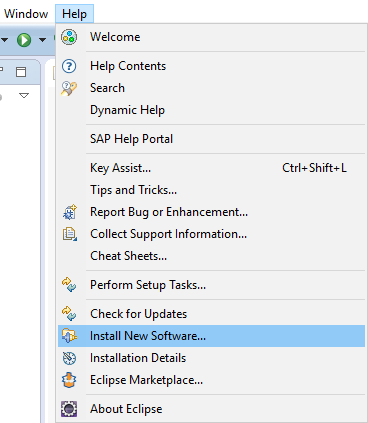 2. Click on "Add" button to add path shown below

Depending on version of Eclipse, you may change path accordingly e.g.
https://tools.hana.ondemand.com/kepler. Although, 'mars' work fine for all Eclipse versions.
 3. Now, Select below software. Then Next->Finish. This will enable Eclipse for UI5 Development.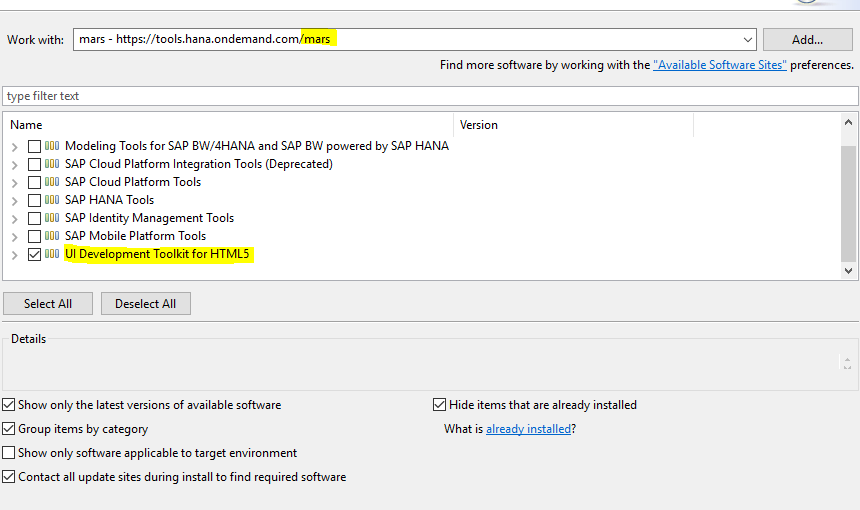 SAP UI5 tools: SAP HANA Cloud Platform (HCP)
This is a trial version of SAP Cloud Platform which offers a number of services including SAP Web IDE(responsible for UI5 Development). You may create your trial account here.
https://account.hanatrial.ondemand.com/
SAP UI5 tools: SAP HANA Studio
This is primarily used for HANA Analytics but like Eclipse can be used for UI5 Applications. You have to enable UI5 Plugins here also before beginning towards coding. The steps to add UI5 tools is the same as Eclipse.
We will work in Eclipse for all tutorials
Create your first UI5 project
Make sure you are in "JAVA EE" perspective.

1. Right Click on the left pane. New -> Other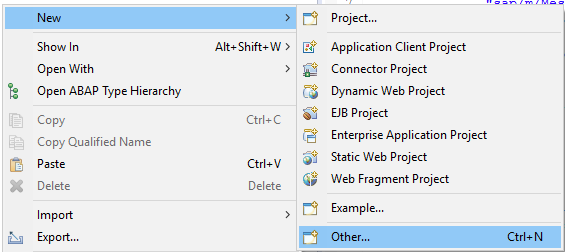 2. Search "Application Project" and Click Next.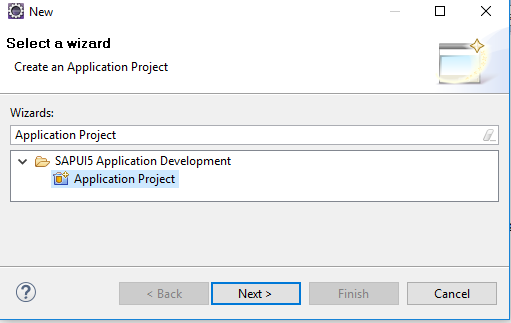 3. Provide Project Name –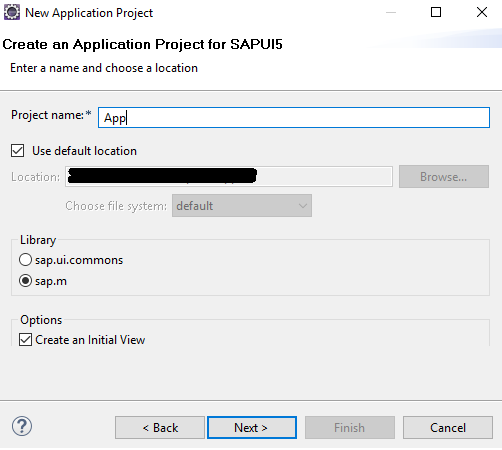 4. Provide View Name and select type – XML. Click "Finish".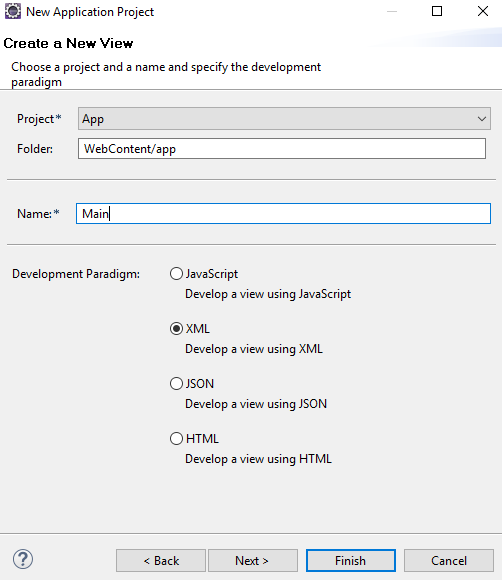 What is View? What are its types?
It will be answered in next tutorials.
Your UI5 Project will be ready and its folder structure will look like below: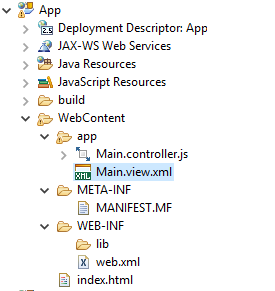 In next tutorials, we will discuss of these files generated by default. Make your machine ready to design UI5 applications by following above steps.
Drop your queries below. Share this Tutorial with your colleagues using following Social Platforms and comment below with your thoughts & suggestions.